Stress Relief at Eagle Bluff
A recap of our October 2018 Yoga Retreat in Lanesboro, MN
What is yoga?
I thought it was hauling a yoga mat to a crowded sweaty classroom to perform a series of moves instructed by a yoga expert. But really, it is practicing mindfulness, intertwining it through your everyday life. It is listening to your body and giving it what it needs. A stretch to work out a kink, deep breaths to calm the nerves, or engaging the senses with purpose.
-Shannon Foss
In late October, we traveled to Lanesboro, MN for 3 days and 2 nights of yoga in bluff country. Minnesota is home to so many unique landscapes, and the bluffs are a must-see!
Heading south was out of our comfort zone. We know Northern Minnesota well, and we love to show guests how to have a good time up north. However the many miles of winding gravel roads through pastoral hills, dotted with dairy cows, was a delight (even if we did really question if Siri had led us astray…)
On Friday night, 71 yogis gathered to share their intentions, connect, notice similarities and differences amongst each other in the room. Our opening circle is one of our favorite things about retreats because we finally get to the opportunity to learn more about you, and why you love yoga, or find yourself drawn to yoga. People are often nervous and anxious after a long drive and considerable effort to make it to the retreat. The opening circle provides the opportunity to settle in.
This particular opening circle, was unique because we had two unexpected guests in the room: two very large taxidermy animal heads on the wall. We also had three yogis announce that they arrived to the retreat by canoe! A story that will no doubt stick with the three friends for many campfires to come.
Joella guided us in a deep and releasing yoga practice. We sweat out our travel jitters and welcomed movement and breath connection.


The Basement Astrologers, Kipp Dubow and Meredith McGowan joined us for the weekend; giving us all a lesson in the significance and history of astrology. Many guests enjoyed one-on-one appointments throughout the weekend. Kipp and Meredith's depth of knowledge and passion shined through. We were so grateful they joined us!
Fun fact: The Basement Astrologers have a podcast and on October 29th they talked about their experiences at the yoga retreat! Check it out anywhere you listen to podcasts, or click here.
On Saturday, Bryana started us off with a slow practice that encouraged a connection with our inner sloth. Saturday was International Sloth Day and as animal and Sarah Seidelmann lovers, we couldn't pass up the chance to tap into our inner "beastie".
Saturday gave way to choice! Omies were able to choose adventure, relaxation, quiet, aroma healing with essential oils, hiking in the fresh air, or an invigorating and inspiring asana class with special guest instructor: Lindsey Erickson. Lindsey's class was an advanced vinyasa and she moved us in truly astonishing ways around our mat.
Amanda ended our Saturday afternoon with her famous rendition of "kids yoga for adults"! We shot arrows, went skydiving, acted like seaweed, and even did some goofy hip thrust move that created belly laughs for all.
Saturday night we ended with a little group singalong. Bryana found out that Lindsey Erickson brought her ukulele (You play an instrument? She'll find you!) so we had a large group singalong to "You are my Sunshine". Afterwards, we opened our throat chakras with some kirtan led by Bryana, dove deep into meditation with Joella, and processed our experiences, hopes, and dreams with journaling with Amanda.
We capped off our evening with a good ol' campfire: hidden talents, burning sticks to represent things that no longer serve us, and LAUGHTER.
Sunday morning, we woke up with a new perspective. We hiked to watch a beautiful sunrise over the bluffs. The morning was crisp, the leaves clung to trees. We felt alive and well.
After the sunrise, Bryana helped us massage out our sore and happy bodies with a myofascial release class with tennis balls. Joella sent us further inward with her beautiful yin yoga session.
Overall, the weekend represented something different for everyone. The choice and ability to partake in adventurous high ropes course, to quiet moments of reflection are what truly make our retreats special. We love when you are able to get what YOU need.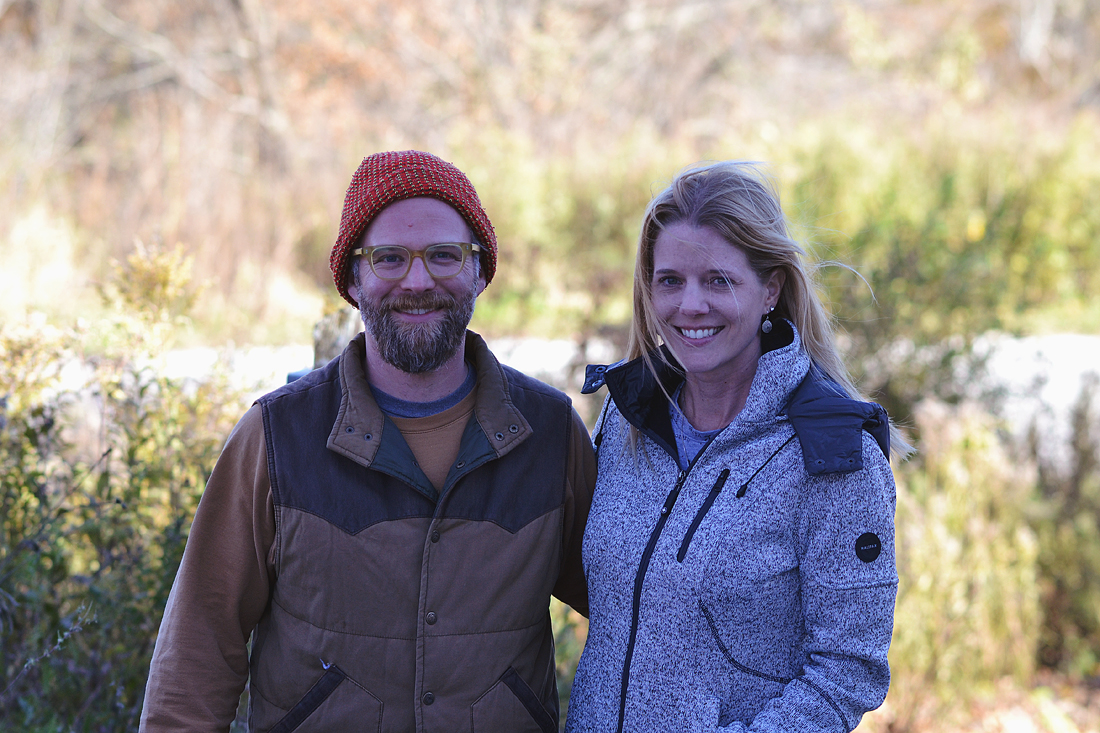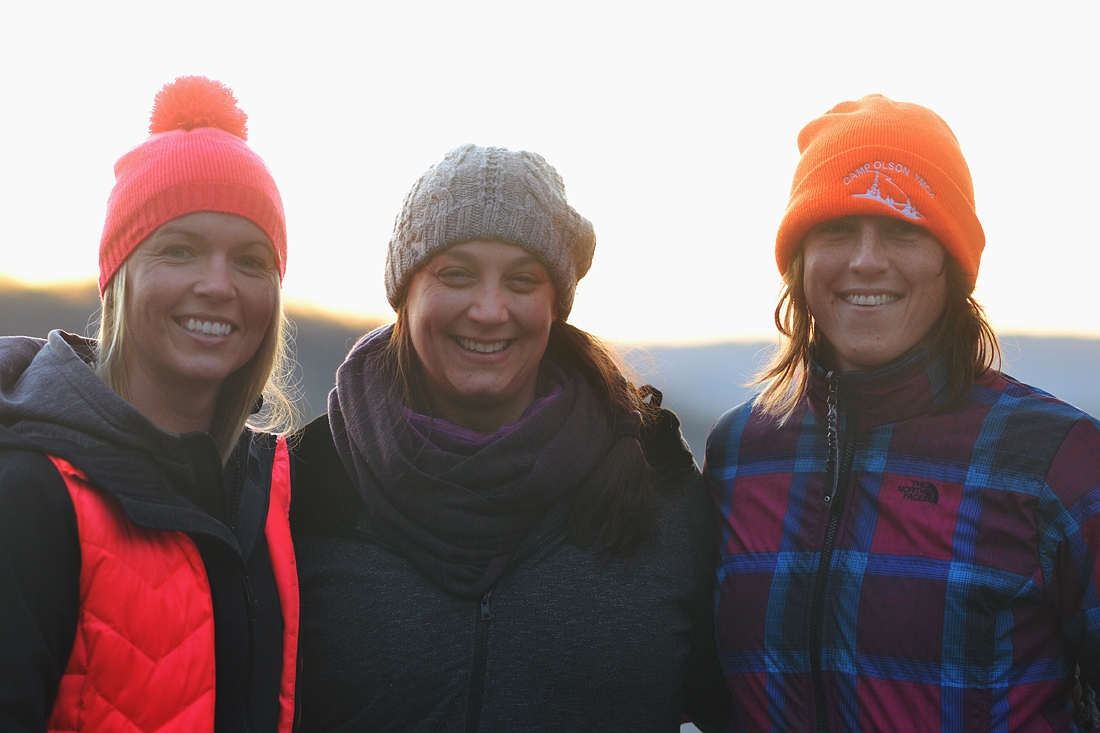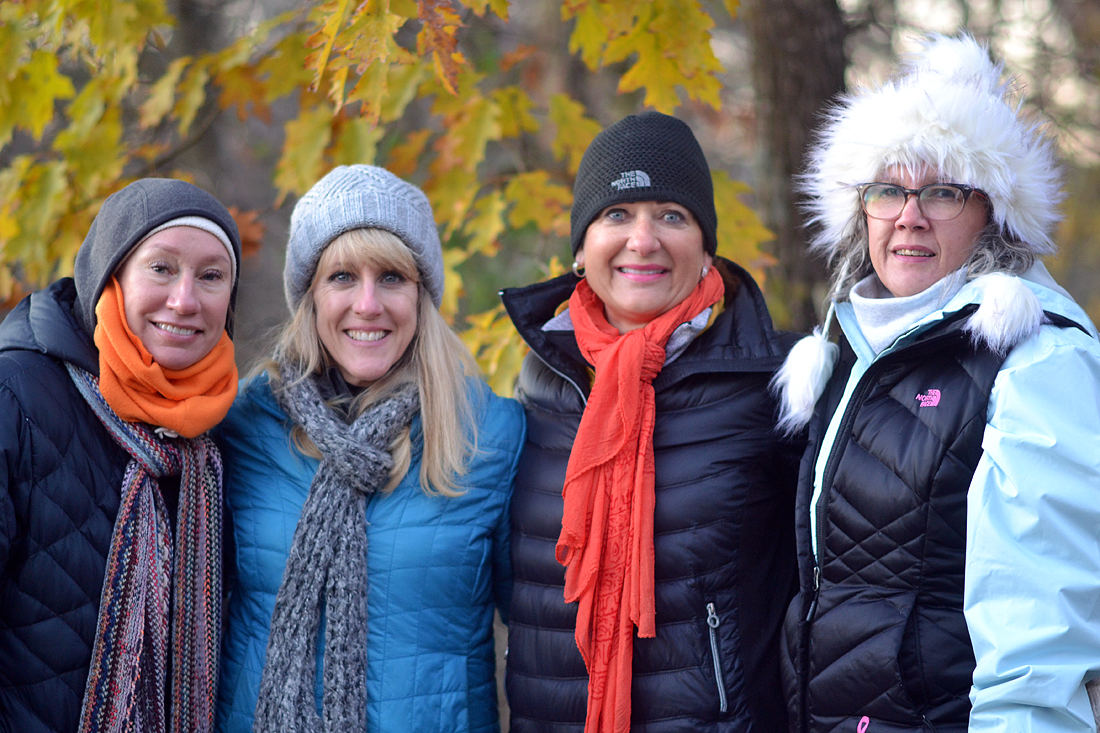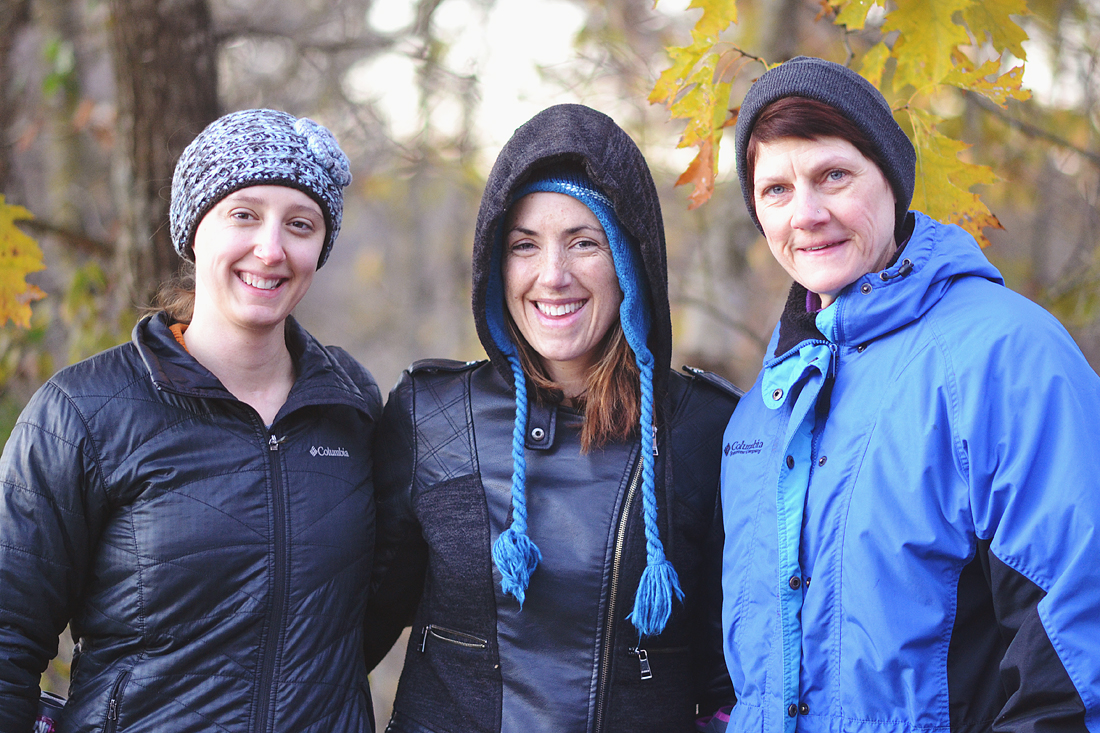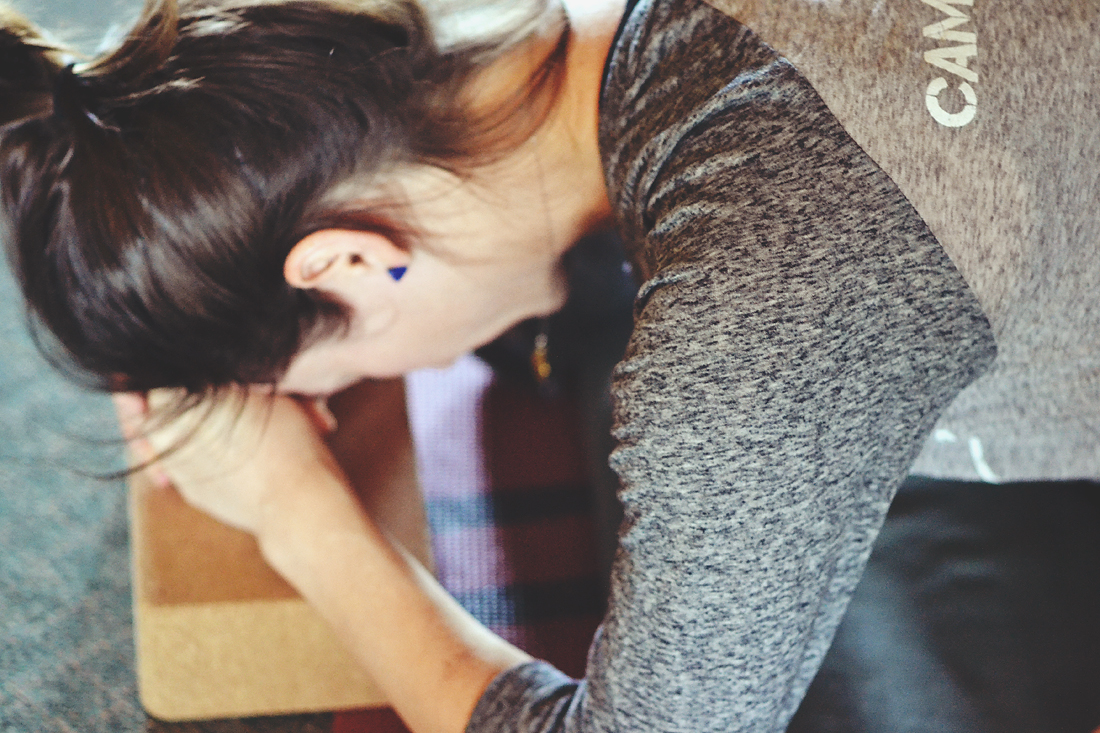 What is yoga?
Finding space in my body
noticing my body
stretching my body
awakening my body
watching my mind
taking time for my body
listening to my body
and giving it what it needs.
-Cheryl Mahin
We love connecting with this beautiful community.
Thank you, thank you, thank you.
Bryana, Joella, Amanda
Thank you!!
Marisa Cappezuto of Loon Lakes Portraits for your beautiful captures from the weekend! <3
Also, thank you omei Shannon Foss for sharing your photos with us from the weekend! <3